Sue Jarrett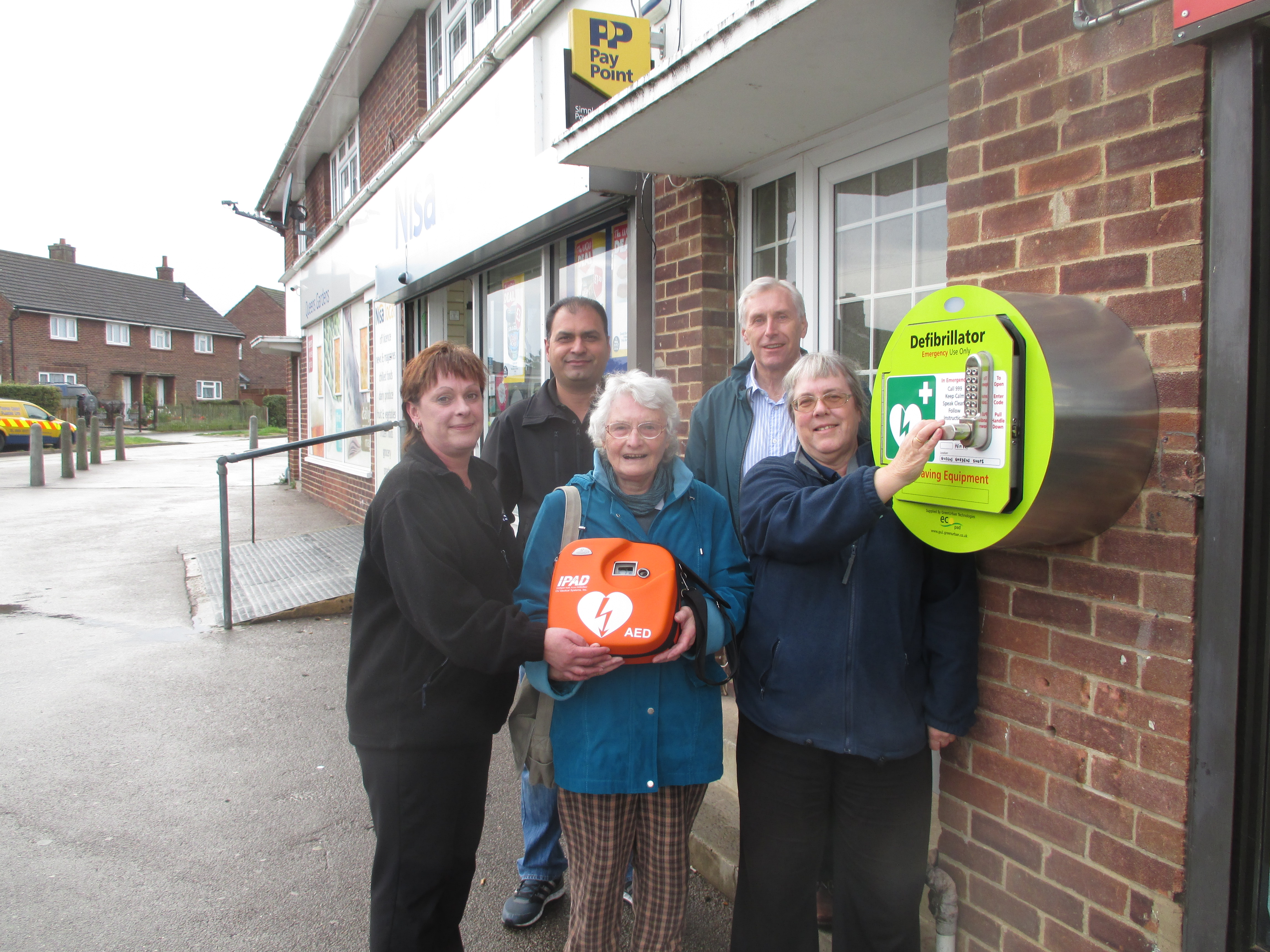 It is with tremendous sadness that we report the untimely death of our long-time Chair, Sue Jarrett. Sue has been the driving force behind ESCA for many years, indeed long before I arrived in the Eatons twenty years ago, and without her tireless efforts we would have very little of what you see on this website. Whether it was defibrilators being installed on public buildings (Sue on the right), benches (Sue seated in the centre), planting bulbs in public places each autumn, improving the planters near Bushmead School or clearing out Bunny Lane, Sue was invariably involved somehow. And yet she never set out to be the local heroine - every picture I have shows her surrounded by groups of smiling volunteers.
Sue's impact was much wider than ESCA, though; as a teacher she was well known in the Eatons; as a local historian she had an encyclopaedic knowledge of the area and a vast collection of material tracing the evolution of the community which she exhibited regularly - much of which you can see here - as well as leading guided tours of the Eatons. She was a long standing Trustee of the Eaton Socon Charities, and one of the original Trustees of the Pightle, where she would regularly hold activities to introduce primary school children to their natural surroundings.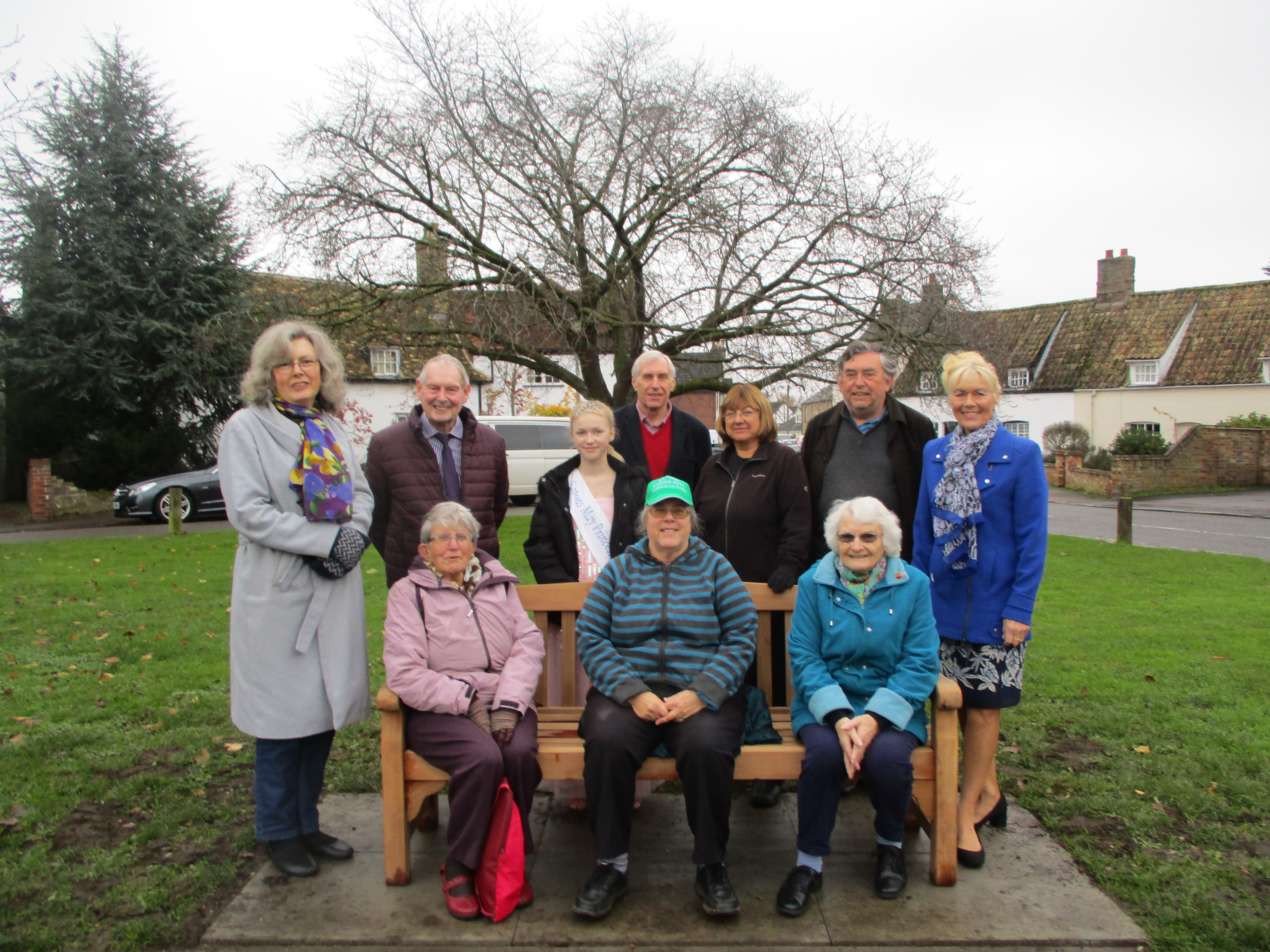 Sue had a remarkable ability to get everyone to pull together for the common good, including local councillors of all persuasions, and ESCA under her leadership took on the challenge of assisting people and community groups who fell under the radar of officialdom. Money raised from May Day, Open Gardens and other events would always head back into community projects to make a real difference to people's quality of life. Sue's contribution to life in the Eatons really is incalculable. We believe that keeping ESCA healthy and achieving as much as we can in the same spirit is the least we can do to honour her memory.
Sue's funeral will be at Keysoe woodland burial site. Sadly due to coronavirus restrictions attendance is strictly limited. Sue's family have asked that donations in lieu of flowers be made to the Pightle Trust.